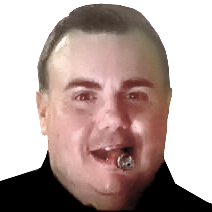 The New Jersey Cigar Club is a members-only cigar club dedicated to satisfying New Jersey's most discerning cigar smoker. We provide cigar smokers in New Jersey with a resource for networking, uniting and engaging in a brotherhood of cigar smokers who appreciate the good life. We are the best resource for networking, saving money, and exploring cigar shops, lounges and events around the Garden State. Plus, we have our own online store offering cigars, accessories, clothing and more.
New Jersey Cigar Club members are men and women who value the relevance of the cigar experience. We cherish the camaraderie born from the essence of the leaf and the neutralizing power a cigar smoking experience offers. We talk! We smoke! We drink! We live!
Members meet bi-monthly at our participating cigar lounges, bars and restaurants around the state that accept the New Jersey Cigar Club Discount Card. The discount card is the perfect way to save money on some of the best cigars, food and booze that New Jersey has to offer. From small boutique brands to main stream giants like General Cigar and Altadis, New Jersey Cigar Club has everything that a cigar enthusiast could want in the Garden State. Members can easily find cigar shops and lounges that accept the membership discount card by clicking here or scanning the QR code on the back of the membership card.
The New Jersey Cigar Club hosts its own events throughout the year as well, and members are offered admission tickets at discounted rates. Plus, we host members-only events that are open to NJ Cigar Club members only.
New Jersey Cigar Club is the BEST way to enjoy the fellowship of the leaf without emptying your wallet.
The Membership Fee is only $25 for the entire calender year. No monthly fees. No ridiculous mandates – We are simply a group of cigar smokers who value and appreciate the culture of New Jersey cigar lounges.
Cigar shops and lounges – you can easily submit to us an event or other exciting info. about your establishment
Feel free to submit cigar and lounge information, events, limited releases, fundraisers, inventory changes, etc. This is a free service for our Business Partners.
Get Involved
Now that you know what we do here at the New Jersey Cigar Club spread the word using the following hashtag, #NJCigarclub
Cigar shops and lounges and other business inquiries
New Jersey businesses, wholesalers, retailers, brand owners, etc. that want to know more details about New Jersey Cigar Club, please contact us to join our community as a Business Partner.